In September 2022, The Source enhances its offer of services with the introduction of a VoD (Video on Demand) service.
This new offer gives you access to two resources:
"Médiathèque Numérique": over 7,500 films from the best of the ARTE and UniversCiné catalogs. You will find a selection of French and international films: long and short movies, series, documentaries, shows and concerts. You can watch 3 films per month.

"Mieux Manger Demain" ("Eat better tomorrow"): documentaries that highlight all the consumption methods of today and tomorrow, and brings together all the players in the food industry.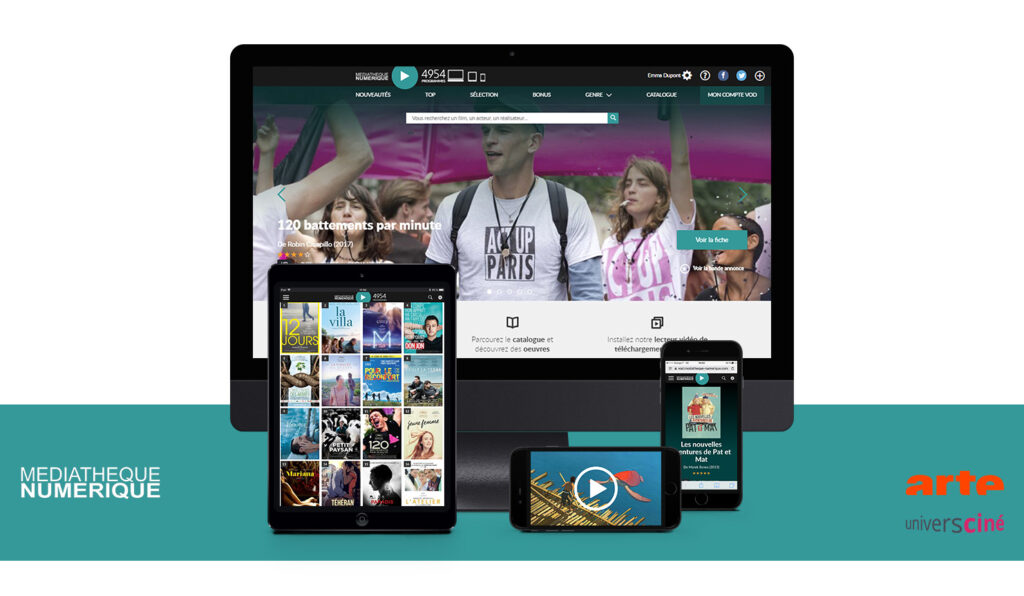 Remember that the viewing and/or downloading of these resources is limited to private use in the family circle. For a projection with a class, please contact us to see what is possible in the respect of the regulation on the intellectual property.
Your librarians remain available to answer your questions and accompany you in the use of these new services. Stay tuned, collective workshops to discover them will be proposed to you soon…